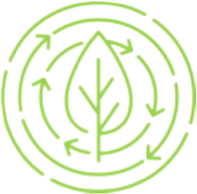 ForGround by Bayer supports farmers in considering, adopting and expanding regenerative agricultural practices. By signing up, you get access to digital tools, research, and agronomic support as well as potential revenue opportunities. Please begin your enrollment by connecting to your Climate FieldView™ account.
Log in using your Climate FieldView™ account email and password.
Don't have a FieldView account?
Sign Up Here
and then return to this page to finish your ForGround enrollment!